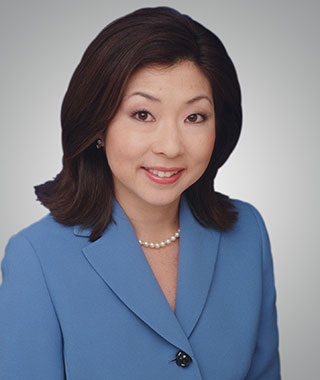 Lorelei Nishiguchi
Loan Officer / Business Development
(NMLS#409655)
Apply For A Loan
Lorelei Nishiguchi joined PRMI in October 2006 as a Business Development Officer and currently is a Loan Officer. She is a graduate of the University of Hawaii Manoa where she earned her BBA degree in International Business.
Fluent in the Japanese language she has also lived and worked in Japan teaching English to elementary school students. Her career started at the former City Bank as a Training Officer. After leaving the banking industry, she went on to a successful career in retail management for 10 years. There she developed an international clientele and was recognized for her customer service skills, sales and overall performance.
This passion and understanding of customer relations led her to PRMI. Some of Lorelei's responsibilities include business development, organizing mortgage seminars for clients and Realtors and promoting PRMI as the leader in responsible lending.
"It is an honor to be part of such a great organization that has such a talented team of professionals."
State Licenses:
NMLS # 409655
Hawaii - Hawaii Department of Commerce and Consumer Affairs Division of Financial Institutions HI-3094. Departamento de Comercio y Asuntos del Consumidor de Hawái, División de Instituciones Financieras HI-3094.