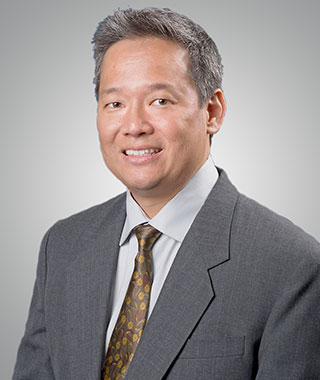 Since starting his career in residential lending in 1983, Steven Tagawa has consistently been a top producer. With years of home financing expertise, Steven is dedicated to providing clients outstanding service and mortgage programs to meet their specific needs. His professional approach will inspire confidence, ensuring each customer is handled with honesty and integrity.
Prior to joining Primary Residential Mortgage, Inc., Steven has worked for various banks and lending institutions, most recently, Mortgage Associates of Hawaii. In addition to providing mortgage financing for his clients, Steven manages a team of loan officers. His past experience includes managing the loan production for a national lender on Oahu, Kauai, and Hawaii Island.
Steven has a Bachelor's degree in Finance, and a Masters in Business Administration from the University of Hawaii at Manoa. When not working, Steven enjoys spending time with his wife and two sons. His hobbies include fishing, hiking, camping and all things outdoors.
State Licenses:
NMLS # 301073
California - Licensed by the Department of Financial Protection and Innovation (DFPI) under the California Residential Mortgage Lending Act 4130403. A copy of our Privacy Policy and Notice is accessible by going to Primary Residential Mortgage's website and clicking on the "Privacy Policy" link located at the bottom of the page. https://www.primeres.com/privacy-policy Autorizado por el Departamento de Protección Financiera e Innovación (DFPI), bajo la Ley de Préstamos Hipotecarios Residenciales de California 4130403. Usted puede obtener una copia de nuestras Políticas de Privacidad y Avisos, si visita nuestra página de internet Primary Residencial Mortgage y abre el enlace que dice "Privacy Policy" y que se encuentra localizado en la parte baja de la página. https://www.primeres.com/privacy-policy
Hawaii - Hawaii Department of Commerce and Consumer Affairs Division of Financial Institutions HI-3094. Departamento de Comercio y Asuntos del Consumidor de Hawái, División de Instituciones Financieras HI-3094.
Nevada - Nevada-Mortgage Lending Division #349. Nevada-División de Préstamos Hipotecarios #349.
Oregon - Oregon-Department of Consumer & Business Services Division of Finance and Corporate Securities, #ML-1729. Oregon-Departamento de Servicios para Consumidores y Negocios, División de Finanzas y Valores Corporativos, #ML-1729.
Washington - Washington-Department of Financial Institutions CL-3094 (http://nmlsconsumeraccess.org/EntityDetails.aspx/COMPANY/3094). Washington-Departamento de Instituciones Financieras CL-3094 (http://nmlsconsumeraccess.org/EntityDetails.aspx/COMPANY/3094).