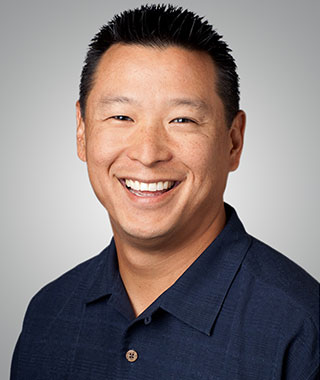 Craig Fujikawa's career began over 20 years ago, and he's worked hard to where he is now – reputable and highly regarded within the mortgage industry. To illustrate, while he worked as an executive loan officer at Bank of Hawaii, he was a member of the Chairman Circle in 2002, 2005, 2006 and 2007 - a recognition awarded to the top producers of the entire bank.

Prior to joining PRMI, Craig was Founder and President of Mortgage Associates of Hawaii, LLC (MAHi) from 2007 where he was instrumental in building the company's production and brand.
Homeowners will benefit from Craig's knowledge and experience as they make one of their largest financial decisions of their lives - buying a home. Craig enjoys working with all clientele from first-time buyers to sophisticated real estate investors seeking jumbo loan financing. He strongly believes that success in the mortgage industry is a result of treating clients with the utmost of respect and honesty, and always being loyal to them.

Craig was born and raised in Honolulu, Hawaii and is a graduate of Kalani High School. He received his Bachelor's degree in Business Management from the University of Oregon. When not working, Craig enjoys spending most of his time with his family. He also enjoys fishing and golfing.
State Licenses:
NMLS # 301076
California - Licensed by the Department of Financial Protection and Innovation (DFPI) under the California Residential Mortgage Lending Act 4130403. A copy of our Privacy Policy and Notice is accessible by going to Primary Residential Mortgage's website and clicking on the "Privacy Policy" link located at the bottom of the page. https://www.primeres.com/privacy-policy Autorizado por el Departamento de Protección Financiera e Innovación (DFPI), bajo la Ley de Préstamos Hipotecarios Residenciales de California 4130403. Usted puede obtener una copia de nuestras Políticas de Privacidad y Avisos, si visita nuestra página de internet Primary Residencial Mortgage y abre el enlace que dice "Privacy Policy" y que se encuentra localizado en la parte baja de la página. https://www.primeres.com/privacy-policy
Hawaii - Hawaii Department of Commerce and Consumer Affairs Division of Financial Institutions HI-3094. Departamento de Comercio y Asuntos del Consumidor de Hawái, División de Instituciones Financieras HI-3094.
Nevada - Nevada-Mortgage Lending Division #349. Nevada-División de Préstamos Hipotecarios #349.
Oregon - Oregon-Department of Consumer & Business Services Division of Finance and Corporate Securities, #ML-1729. Oregon-Departamento de Servicios para Consumidores y Negocios, División de Finanzas y Valores Corporativos, #ML-1729.
Washington - Washington-Department of Financial Institutions CL-3094 (http://nmlsconsumeraccess.org/EntityDetails.aspx/COMPANY/3094). Washington-Departamento de Instituciones Financieras CL-3094 (http://nmlsconsumeraccess.org/EntityDetails.aspx/COMPANY/3094).